Bring Your Lunch in Style with The Earth Store's Insulated Canvas Lunch Bags
Posted by THE EARTH STORE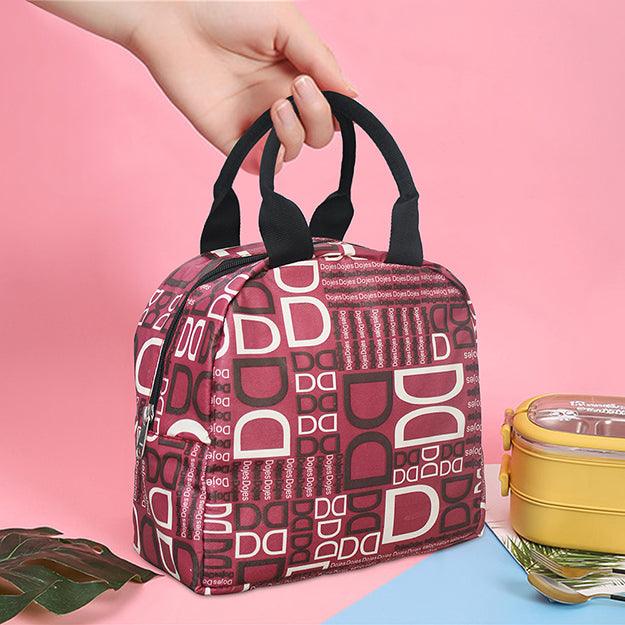 Packing a nutritious and delicious lunch is a great way to fuel your body throughout the day, but it can be a challenge to keep your food at the right temperature. The Earth Store understands the importance of a properly insulated lunch bag and has created a solution that is both stylish and functional. Their insulated canvas lunch bag with a bottle holder, carry strap, and front pocket is the perfect solution for anyone looking for a convenient and eco-friendly way to transport their lunch.
The insulated canvas lunch bag is made from high-quality and durable materials, ensuring that it can withstand daily use. The exterior of the bag is made from a sturdy canvas material, while the interior is lined with a food-grade insulation material that keeps your food at the right temperature. The bag is designed with a spacious main compartment, perfect for packing your lunch, snacks, and drinks. The bottle holder inside the bag keeps your drink upright and secure, preventing spills and leaks.
In addition to the main compartment, the lunch bag also features a front pocket that is perfect for storing utensils, napkins, or any other small items you may need. The carry strap is adjustable, so you can easily adjust it to your preferred length and comfort. The strap is also padded, making it comfortable to carry, even when the bag is fully loaded.
The Earth Store's commitment to sustainability and the environment is evident in their insulated canvas lunch bag. The bag is made from environmentally friendly materials and is free from harmful chemicals. The canvas exterior is water-resistant, making it easy to clean, and the insulation material is biodegradable, so you can feel good about your purchase.
In conclusion, if you're looking for a convenient and eco-friendly way to transport your lunch, the insulated canvas lunch bag from The Earth Store is the perfect solution. With its spacious main compartment, bottle holder, front pocket, and comfortable carry strap, you'll be able to easily and comfortably transport your lunch, snacks, and drinks, wherever you go. The best part? The Earth Store offers multiple design options, so you can choose the one that best fits your style and personality. From classic solid colors to fun and vibrant patterns, there's something for everyone. Visit The Earth Store's website, www.earthstore.in, to see their collection of eco-friendly products, including their insulated canvas lunch bag.