The Ultimate Guide to Choosing an Insulated Travel Mug from The Earth Store
Posted by MARKETING TES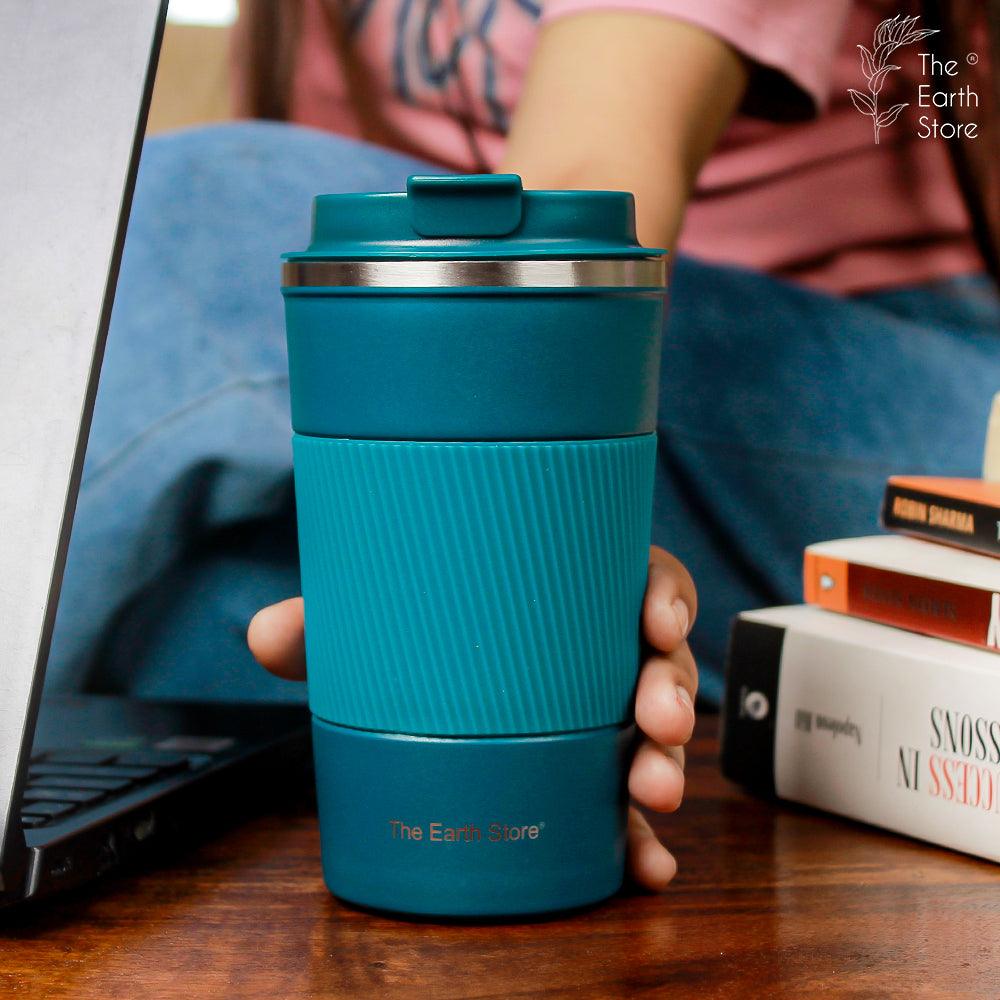 In the fast-paced world we live in, a good cup of coffee or tea on the go can make all the difference in our day. Whether you're a daily commuter, a frequent traveler, or just someone who enjoys a hot beverage, having the right insulated travel mug can greatly enhance your experience. In this guide, we'll explore the world of insulated travel mugs and introduce you to the fantastic options offered by The Earth Store. 
Why Choose the Earth Store Insulated Travel Mugs? 
At The Earth Store, quality meets sustainability, and their line of insulated travel mugs is no exception. These mugs are designed to keep your drinks hot (or cold) for hours while being eco-friendly and aesthetically pleasing. Here's why you should consider one for your daily adventures: 
Eco-Friendly Materials:

The Earth Store is committed to reducing its carbon footprint. Their travel mugs are made from sustainable materials, reducing the environmental impact of single-use cups and plastic bottles.

 

Exceptional Insulation:

The double-wall vacuum insulation of their mugs ensures your beverage stays at the perfect temperature for hours. Say goodbye to lukewarm coffee or cold tea.

 

Leak-Proof Design:

The Earth Store's travel mugs are designed with a leak-proof lid, making them perfect for tossing into your bag or backpack without any worries.

 

Stylish Aesthetics:

These mugs are available in a range of stylish designs and colors, so you can find one that matches your personal style.

 

Easy to Clean:

The Earth Store mugs are a breeze to clean, with removable lids and wide openings that make the dishwasher safe.

 
Choosing the Right Insulated Travel Mug: 
When selecting an insulated travel mug, consider the following factors to ensure it meets your needs: 
Size:

The Earth Store offers different sizes, so choose one that suits your daily beverage needs. Smaller mugs are great for espressos, while larger ones are ideal for your morning coffee.

 

Material:

The Earth Store uses stainless steel for durability and heat retention. This material is also resistant to odors and stains.

 

Lid Type:

Decide whether you prefer a traditional flip-top lid or a sliding lid with a lock to prevent accidental spills.

 

Heat Retention:

The longer the heat retention, the better. The Earth Store's mugs are known for their exceptional insulation, keeping drinks hot for up to 12 hours and cold for even longer.

 

Easy Handling:

Consider the mug's shape and grip, as you'll want a design that's comfortable to hold and fits in your car's cup holder.

 

Cleaning Convenience:

The Earth Store's mugs feature removable lids and a wide-mouth design, making cleaning a breeze.

 
Final Say: 
Investing in an insulated travel mug from The Earth Store is not only a practical choice but also an environmentally responsible one. With their commitment to sustainability and a range of stylish, highly functional options, you're sure to find the perfect travel mug to accompany you on your daily adventures. Enjoy your favorite beverages at the perfect temperature, all while reducing your impact on the planet. Cheers to eco-friendly, hassle-free sipping with The Earth Store insulated travel mugs!