Celebrate Your Love with the Ultimate Valentine's Gift from the Earth Store: Ceramic Mugs and More!
Posted by THE EARTH STORE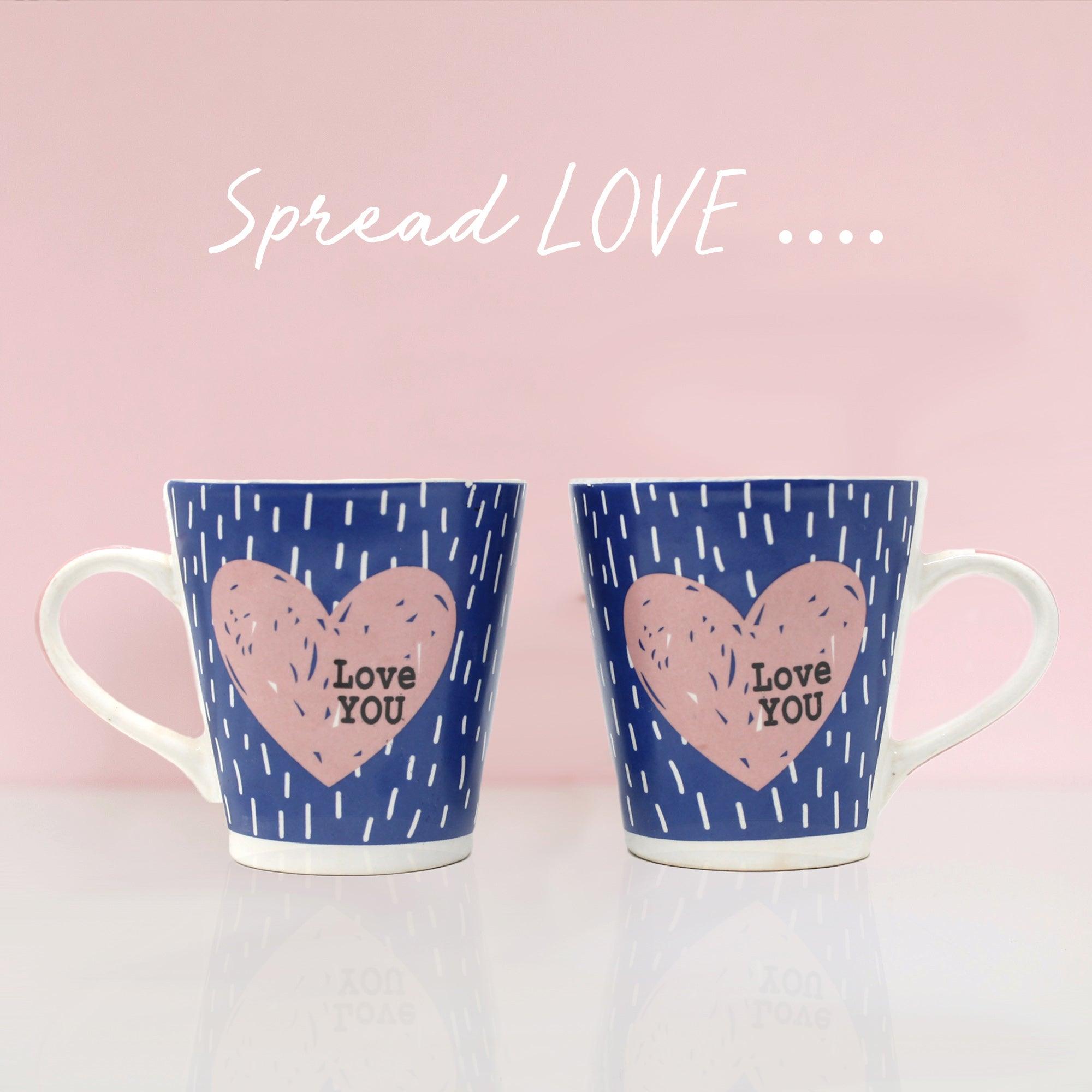 Valentine's Day is a special day to celebrate the love between you and your significant other. Show your appreciation and love with a gift that is both personal and eco-friendly. The Earth Store offers a range of options to choose from, including ceramic mugs, and a stainless steel insulated travel mug.
Ceramic mugs are not just functional, they are also a symbol of love and togetherness. Imagine starting each day with a warm cup of coffee or tea, hand in hand, with your loved one and the mugs you gifted them. The Earth Store offers a stunning collection of handmade and hand-painted ceramic mugs, each one unique and full of character. These mugs will not only bring a touch of style to your kitchen but also serve as a daily reminder of your love for each other.
If your significant other is always on the go, then consider gifting them a stainless steel insulated travel mug. These mugs are perfect for keeping drinks hot or cold for hours and are durable, leak-proof, and easy to clean. They are also environmentally friendly, eliminating the need for disposable cups. Your loved one can enjoy a delicious cup of coffee or tea anywhere, anytime, with the convenience and sustainability of a stainless steel insulated travel mug.
The Earth Store takes pride in their commitment to the environment, using only the finest and most eco-friendly materials in their products. You can be confident that you are gifting a high-quality and sustainable product that will bring joy to your loved one's life.
To make the gift even more personal and romantic, consider personalizing the mugs with a special message or a picture of the two of you. The Earth Store offers customization options that allow you to add a personal touch to your gift. Imagine your special someone waking up each day to the sight of your faces or a sweet message on their mug, it's sure to bring a smile to their face.
In conclusion, gifting a set of ceramic mugs or a stainless steel insulated travel mug from The Earth Store is a thoughtful and eco-friendly way to show your love on Valentine's Day. These gifts will serve as a constant reminder of your love and affection for each other. So, head over to The Earth Store today and make this Valentine's Day a truly memorable one!